Welcome to Astra Staging, where we specialize in providing top-notch staging solutions to transform your home into a show-stopping masterpiece. Our team of professionals is passionate about enhancing the appeal of any space by creating stunning designs that cater to your individual style and taste. We pride ourselves on our ability to tackle even the most challenging projects and work with clients to achieve their desired results within tight timelines and schedules. Our mission is to exceed your expectations and provide you with an exceptional experience from start to finish. We believe in the power of effective communication and coordination, and we strive to ensure that every detail is taken care of to guarantee an impressive end result. At Astra Staging, we are committed to delivering the highest level of professionalism and quality, and we look forward to the opportunity to work with you on your next project.
Established in 2017, the founders had a vision of creating a new business model to enhance the staging service by improving the efficiency and offering a significantly higher value to the sellers and realtors. As a result, each and every home deserves a fantastic new look before putting on the market and every dollar spent on the home staging pays it off for an unbelievable return.
At Astra Staging, we understand that every project is unique, and we are dedicated to providing customized staging solutions that cater to your specific needs. Our team of experienced designers and stylists are skilled in creating cohesive and visually stunning designs that appeal to a wide range of buyers. We stay up to date on the latest design trends and techniques to ensure that your property stands out in a crowded market. Our commitment to excellence extends beyond our design work, and we are committed to maintaining a high level of professionalism and integrity throughout the entire process. At Astra Staging, we believe that our success is measured by the satisfaction of our clients, and we are proud to have a track record of exceeding expectations. Let us help you make your property shine with our exceptional staging services.
We take pride in our attention to detail and our ability to coordinate every aspect of the staging process seamlessly. Our team will work with you to create a tailored plan that suits your needs and budget, ensuring that every aspect of the project is executed with precision. From the initial consultation to the final installation, we will be there to guide you through every step of the process. We understand that selling a property can be a stressful and overwhelming experience, and we are committed to making the staging process as smooth and stress-free as possible. With our expertise and dedication, you can trust that your property will be presented in the best possible light, giving you a competitive edge in the market. At Astra Staging, we are passionate about helping our clients achieve their goals, and we look forward to working with you to create a stunning and unforgettable space.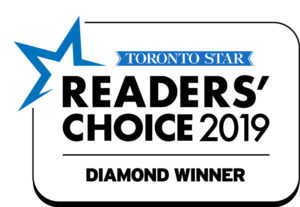 In 2019, the company was awarded the Diamond Winner of Toronto Star Reader's Choice 2019.
"Great experience from start to the end. Clients and myself were amazed by how your staging work changed the look of the whole house. Great staging company to work with. 101% recommended."
"I am SO HAPPY that they staged my listing such that it looked absolutely stunning! I would highly recommend Astra Staging to any real estate agent or prospective seller looking to maximize the sale price of their home. The whole team is just excellent to deal with."
"Amazing service. The stager came in and looked to see exactly what we needed, and then came up with a plan to make our house "shine". We were very impressed with her "eye" for perfection."
"I received multiple offers on the first day of listing and the house sold for more than asking. The team was able to accommodate my challenging schedule and budget. There were no hidden costs or guessing- the final price was exactly as quoted and the services went above and beyond my expectations."